Celebrity News
Office Comedy Youjo Shachou Puts the Stamp on an Anime Adaptation
Some quick news for fans of absurd office comedy: Youjo Shachou ("Little Girl President"), a gag manga by Odeko Fujii about an ordinary 5 year old girl running a major corporation, is being adapted into an anime. The announcement of the adaptation was made by author Odeko Fujii on their official Twitter account. So far,…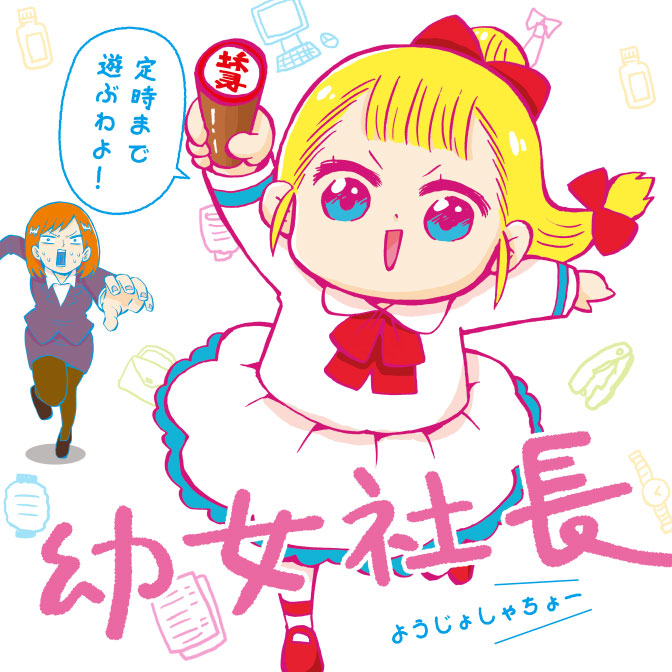 Some quick news for fans of absurd office comedy: Youjo Shachou ("Little Girl President"), a gag manga by Odeko Fujii about an ordinary 5 year old girl running a major corporation, is being adapted into an anime. The announcement of the adaptation was made by author Odeko Fujii on their official Twitter account. So far, no further details about the production (such as the cast, crew, format, and release window) have yet been revealed.
— 藤井おでこ本日18時 重大告知 (@fuxxxxxroxxka) September 30, 2020
Serialized on KADOKAWA's ComicWalker website, Youjo Shachou follows the adventures of Najimu Mujina, the 5 year old president of the Mujina Company. Najimu isn't a genius or a person reincarnated in a child's body, she's just an ordinary 5 year old girl, and so everything business-related (mixers, contracts, golfing with clients) is new and exciting for her. With the help of an overly indulgent secretary, an unidentified office clerk, and company employee who plays the role of straight-man, Najimu navigates the rough seas of the business world.
Source: Ota-suke
Copyright notice: © Odeko Fujii

—
Paul Chapman is the host of The Greatest Movie EVER! Podcast and GME! Anime Fun Time.
Support Us!
Earn EASY Commissions Online
Click Below To Get Access!
Subscribe
We hate SPAM and promise to keep your email address safe